OK, so since finding the blog world I have come across some super great blogs. You will now see the blogs I'm following on the right of my blog. :) Go check them out! They have some great things for teachers. I have printed out so many wonderful, teacher created materials, centers, poems, St. Patrick's day stuff.
Here is an example of some fun spring centers:
And here is one of my favorite blogs I've found so far: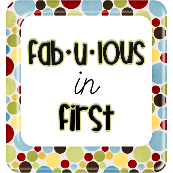 So, get blogging!